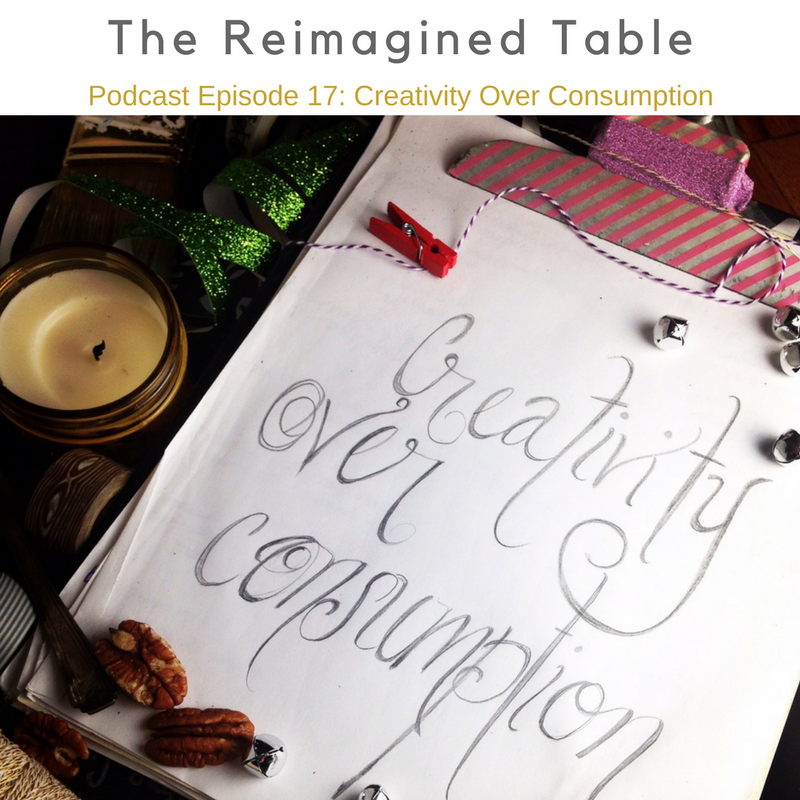 Here at the Reimagined Table, we are working hard to explore and find meaning in the everyday. The holiday season presents many challenges in the form of consuming and buying and keeping up with the fast pace, which in turn can lead to overwhelm. In an attempt to experience this season a bit differently, we launched the hashtag: #creativityoverconsumption.
We are creatively pursuing ways to express ourselves and our art and at the same time create beauty and meaning in gift giving, decorating, cooking and more.  We've been sharing our creations and the limitless possibilities on our Instagram page and in our Facebook group. 
In this episode we explore: 
What it means to be a consumer
How we experience consumerism personally and its effects on our lives
Why "creating" feels so good and has mental health benefits
How creativity and sustainability are connected
We invite you to join along in this "challenge" with us and share your ideas this holiday season. 
See our holiday #creativityoverconsumption creations on our Instagram Page. Tag your projects or ideas too.
Come chat with us in our Facebook group! We'd love to hear more about everyday ways you're pursuing creativity over consumption.